North Shore Fall Colors
w w w . n o r t h s h o r e f a l l c o l o r s . c o m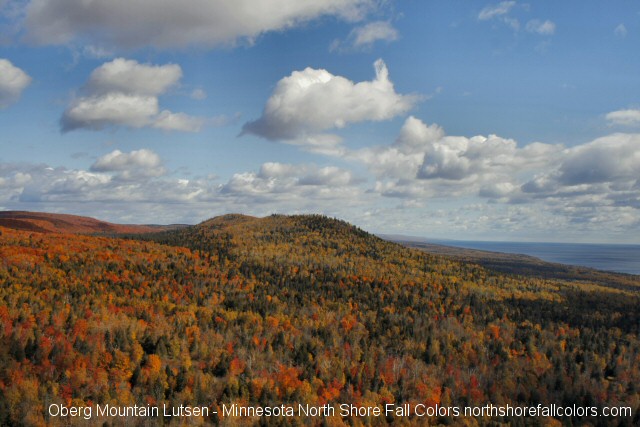 North Shore Fall Color Report is published every week starting about September 1st. Sharp increase of wolf sightings along Hwy 61 in Cook County. Fall colors along the Minnesota North Shore of Lake Superior are mainly; maple, poplar / aspen, birch, tamarack and some oak. Go to current report.
North Shore Bird Migration Report; find out what conditions wind and sky conditions are ideal. Birds migrate in large numbers across the North Shore. Thousands of migrating birds pass over Hawk Ridge on peak days. Find a location for experiencing migration. Migrating birds get funneled up along the shore of Lake Superior and overcast skies are perfect for find out more...
SPECIAL EVENT>>Split Rock Lighthouse State Park Beacon lighting and anniversary of the sinking of the Edmund Fitzgerald Nov 10th. read more about this event...
Take your pick of over 25 North Shore Fall Color Tours™ from northshorefallcolors.com. Try one of these routes for wildlife viewing, hiking, biking, driving, birding, paddling or sailing on the North Shore! Use caution some roads and trails are not for all/any vehicles. Why do leaves change color? | North Shore Fall Color Images | Places to experience North Shore bird migration.